This is a list of Wikimedia projects.
Wikipedia
Edit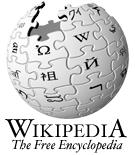 Wikipedia is the most popular of the Wikimedia projects, with over 3 million articles English and millions more in over 200 different languages.
Wiktionary
Edit

Wiktionary is a free-to-use dictionary defining words and abbreviations.
Wikibooks
Edit

Wikibooks is a collection of free textbooks, manuals, recipes, and other books.
Wikinews is an online free news source, whose purpose is to have people all around the world reporting on current events.
Wikisource
Edit

Wikisource contains primary sources.
Wikimedia Commons
Edit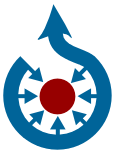 Wikimedia Commons collects freely licensed and public domain images, sounds, videos, and other media files.
Ad blocker interference detected!
Wikia is a free-to-use site that makes money from advertising. We have a modified experience for viewers using ad blockers

Wikia is not accessible if you've made further modifications. Remove the custom ad blocker rule(s) and the page will load as expected.